It's important to properly check the trim level of your car to make sure you're getting all the necessary features. The acronyms on the car plate generally denote the trim level. Like all other automobile companies, Ford has a series of trim levels, but what does XLT stand for Ford in specific?
The term XLT, also known as "Extra Luxurious Truck" is a trim level of Ford providing technology-rich mechanical and visually enhancing features. If you want your Ford truck to come with advanced gears that'll make driving convenient along with providing a stunning truck body, you'd like to choose this trim level. 
However, getting the latest trim level with cool features isn't always the best for your truck. Hence you need to be careful about your purpose to get a certain trim level and all the extra features it has. 
An Introduction To The Ford Trim Levels 
Trim levels for a vehicle denote different versions with a certain range of configurations for the same model. 
Manufacturers use trim levels to specify a vehicle's particular features and the equipment it comes with. The trim level of a car is also known as the option package.
These option packages or trim levels can be classified based on their purposes, like appearance, sports, towing, safety, or performance packages.
Examples of trim level names are- LX for a Honda car, SE for a Ford vehicle, etc. The trim levels can have one-word names or just acronyms. 
Ford has seven trim levels available for its truck models ranging from lower level to higher level. They are- XL Trim Level, XLT Trim Level, Lariat Trim Level, Raptor, King Ranch Platinum, and Limited Trim Level. 
The XLT is a trim level introduced by  Ford trucks and used notably for the Ford F-150, Ford Ranger, and F-series Super Duty trucks. 
In this article, we're going to focus on the similarities and differences of features among XLT, XL, and Lariat trim levels – the three most discussed packages among Ford truck owners. 
And we're going to take a look into the other latest fascinating features and their significance. 
Phew! A lot to discover; let's get started! 
What Does XLT Stand For FORD
Many Ford enthusiasts suggest that originally XLT was coined back in 1969 to mean "Extra Luxurious Truck", while some argue that it's just an acronym denoting the higher-level trim version of XL. 
Later on, in 1970, it was introduced as the next level trim for the Ford Ranger. 
Just some random letters or not, the XLT trim level does come with luxury. It's known to be a feature-rich trim level offering both aesthetic and good engine performance. 
Planting a mental map regarding the XLT trim level features can get much easier if we get a basic idea of the two corresponding trim levels, XL and Lariat.
The XL is the stock trim or base-level version of the Ford trucks. It has all the necessities needed and gets the work done just like any other 
But if you're looking for more advanced features and want to enhance the appearance of your truck, you'd have to spend a bit more money and get the XLT or Lariat trim levels.
The main difference between XLT and Lariat is their type of engine and the amount of horsepower they produce; otherwise, they're both similar in terms of technology. 
Keep reading to get an overview of the XTL Ford trim level! 
The Visuals and Exterior Features of XLT 
The XLT brings a wide range of exterior features that are not available for the stock version or the XL one. 
The most eye-catching feature would be the sparkling chrome exterior trim. 
Here are some of its outer body features:
1. Wheels
Silver painted Aluminium wheels, 17-inches, come in a regular box style and with spare steel wheels.
2. Bumper and Mirrors
 The XLT is packed with Chrome Rear Step and Front Bumper and chrome grilles. 
 Power Side Mirrors with manual-folding and convex spotter.
3. Lights
The inclusion of Fog lights is a notable feature for XLT. It has halogen integrated Front Fog lamps and a Cargo Lamp with a High Mount Stop Light. 
Moreover, Exterior installations like running boards are extra helpful for exit and entry convenience. 
The Lariat also includes all these features, along with offering a bigger wheel size (18-inches).
Now let's explore the interior and performance features of the XTL.
The Interior Features and Engine Performance of XLT 
1. Interior Features
 In the case of interior features, both the XLT and the Lariat provide enough storage space through additional bins and pockets, which cannot be found in the 9 base trim. Here are the leading interior features of the XLT.
2. Seat arrangement
Both the XLT and Lariat have a 40/20/40-split front bench seat. It also includes driver and passenger lumbar adjustments. Seat warmers are also available.
3. Steering
Steering wheel controls with cruise control. Ford's MyKey feature helps with easy key and locking access. 
4. Flooring and Lighting
Full carpet floor covering with fade-to-off interior lighting. 
5. Engine and Transmission System
A 3.3 L V6 engine providing 290 HP is featured by the XLT. The Lariat delivers 325 HP with a 2.7 L Ecoboost Engine. 
However, with both of these trip types, you could install other packages to get more horsepower.
A 10-gear electronic transmission system is installed for Lariat and XLT, providing convenient driving modes. 
However, Automatic Dual-Zone climate control, leather upholstery, and pedals that are power-adjustable are some of the key features that are included by the Lariat but are not available for XLT. 
XLT Technology and Its Significance 
The XLT trim comes with an LCD touch screen and presents exciting tech gadgets and facilities that play an essential role.
The multimedia platform of the XLT includes a GPS navigation system with color-coded maps that displays live feeds from Travel Link and SiriusXM Traffic. 
2. Security Protocol
Since with XLT, you don't have to use a key manually; you get to lock your cars as per your need and stay stress-free from getting robbed. 
The transmission system is incorporated with advanced technology helps to maintain a safe drive in cars Eid any adversity. For example, traction can be optimized on a slippery road by using the Tow/Haul mode. 
Also, this technology also saves fuel costs. The EcoSelect Mode saves fuel when the engine starts and stops frequently. 
4. Entertainment and Interconnection
The SYNC Infotainment system attracts tech and Ford lovers. You can get the SYNC 3 and 4 versions with XLT. 
And with an enhanced SYNC platform, you get an included Wi-Fi hotspot and use all the latest applications. That is, the XLT will allow you to connect your smart device, be it a laptop or smartphone, to the car's high-speed internet network. 
10 booming speakers can play songs both from HD or satellite radio, but this sound system is optional for the Lariat. 
Till now, we've had an overview of the XLT trim levels' amazing features. Let's check out which Ford truck trim level would be in your best interest!
Which Ford Truck Trim Level Should You Get? 
Buying a truck is a long-term commitment. You don't want to settle for less and don't want to go for trim features you do not need. Plus, budget is an important factor as well. 
So you should consider the following conditions while buying a new Ford truck:
1. Your Purpose
The purpose behind buying a truck should always be re-evaluated. Your profession, the location you stay at, your passions– all of it needs to be assessed when you're going to buy a new truck.
That being said, if you need a truck only for work purposes and general activities, going for the stock XL trim level is the smartest choice.
However, if you're a tech enthusiast and love modifying and need more engine power, you can go for the other luxury-rich feature ones like the XLT and the Lariat. 
2. Price Range-

 
As of 2021, the price of an XL F-150 is $28,940 MSRP.
The price of an XLT F-150 is $35,050 MSRP, and the Lariat for the same model starts from $44,695 MSRP.
This MSRP rating refers to the base model price, excluding registration fees and taxes. 
Based on what your purpose is for the truck, we'd say any of the ones you buy will be worth your money assuming you've had a clear idea of the trim level.
That is, if you're going for a Lariat, it must be because you need that extra horsepower, and similarly, if you're going for an XTL, you intend to have a convenient truck experience. 
If money is not an issue, you're free to try the higher trim levels. But make sure you explore the additional packages with the lower levels too to get the best out of your Ford automobile. 
FAQs

 
1. Are there any Ford car models that use the XLT trim level? 
The car models Ford Explorer and Ford Transit can use the XLT trim level.
2. What is the difference between Ford Ranger and Ford F-150 trucks?
The Ford F-150 is the larger size truck, while Ford Rangers are the medium-sized ones. Again, from the F-series trucks F-150 is the light-duty one while the other versions are Super Duty or heavy-duty trucks.
3. Does the XLT trim level come with leather seats?
The XLT usually provides polyester seat coverings but some additional package options come with the leather version. 
Conclusion 
The XLT trim level provides almost the same admirable features for all the model year versions of the Ford trucks. The differences only depend on the other engine types and modifications and how the trim level works. 
So it goes without saying that to get the best idea about the features of your truck, knowing what does XLT stand for Ford is salient.
Hope this article will help you in making the appropriate trim level decision for your truck. 
Good luck!
You may also read now
Common Ford F-350 Speed Sensor Problems You Should Be Aware Of
Ford 5.4 Engine Life Expectancy
How To Reset The Exhaust Fluid System Fault On A Ford Diesel Truck
How to Get More Power Out of 6.2 Ford: All You Need to Know
How To Remove Ford Dually Fender Lights?
How To Bypass Ford Speed Limiter?
How to Get More Power Out of a Ford 460?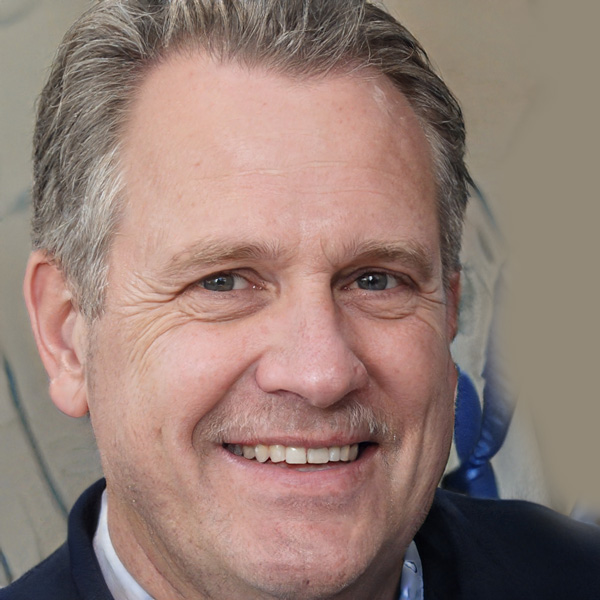 Thomas is a retired Motor Mechanic, a Father and a Grandfather. He writes from his 20+ years in the automotive industry to help you find and solve anything related to Car repairs, Maintenance and Care.