Do you own a Ford car or wanna buy one in the future? How about buying one that featured the Ford 3.3L V6 engine? 
This engine can handle your daily requirements as it's swift and capable on the highway as well as hauling loads. For this reason, Ford has employed such engines in a variety of car models.
Though it's a cost-effective option, many Ford 3.3 V6 problems have surfaced over the years. You may face engine issues while driving top-notch models of cars.
But don't worry! The smartest thing you can do to avoid mishaps is to be familiar with these issues.
In this article, we'll go through some of the most common issues with the 3.3 V6 engine in different Ford models.
How Good is A Ford 3.3 V6 Engine
The 3.3L v6 engine is capable of meeting your daily needs owing to three selectable drive modes: Normal, Tow-Haul, and Sport. 
To make the most of every drop of fuel, power is enhanced using dual variable cam timing. The 3.3L V6 engine is incredibly responsive and capable on the highway as well as hauling cargo.
Key specs of Ford 3.3 V6 engine are-
Horsepower- 290 HP

Torque- 265lb.-ft.

Estimated Fuel Economy(city/highway)- 19 MPG/25 MPG

Max. Towing Capacity- 7,700 lbs.

Max. Payload Capacity- 1,990 lbs.
Before jumping into the problems, let's take a look at some of the Ford vehicles that featured the 3.3-liter V6 engine-
Ford F-150 (2018-Present)
Ford Explorer Hybrid (2020)
Ford Police Interceptor Utility (2020-Present)
Most Common Ford 3.3 V6 Model Problems
No matter what models of cars you're driving, engine problems can occur at any time. Is this an indication that the engine model isn't trustworthy? 
Is it possible to pinpoint the issues, and if so, how do you go about resolving them? You can feel guaranteed that at the end of the article, you'll have all the answers.
So, without further ado, let's begin.
Engine Problems in Ford F-150
If you're a Ford F-150 owner, then it needs no saying that you're more likely to tow heavy items or engage in extreme driving, such as off-roading. Ford F-150 drivers, towing is crucial. Unfortunately, the towing capacity of the 3.3L V6 is limited to 8200 pounds. 
The 3.5L V6, on the other hand, can tow up to 14,000 pounds, the classic 5.0L V8 has a maximum towing capability of 13,000 pounds, the diesel V6 has a towing capacity of up to 12,100 pounds, and the hybrid variant has a towing capacity of up to 12,700 pounds. 
So, it's very clear that 3.3L V6 has the lowest towing capacity of all ford engines. If you tend to engage in extreme driving, you should rethink again about the 3.3 V6.
Towing with a heavyweight with low towing capacity can cause overheating in the engine. According to Ford's towing guide, the "high-powered air-conditioning systems" and "coolant upgrade" are not included in the 3.3 V6. That's why this engine model is more likely to get overheated.
Engine Problems in Ford Explorer Hybrid
Oil and Transmission Fluid Leaking
The towing capacity is quite impressive for the new Ford Explorer Hybrid, unlike the F-150. You might be wondering how?
It has a combined output of 318 horsepower from a 3.3-liter V-6 engine and an electric motor. The Explorer has a towing capacity of 5600 pounds when properly equipped which is very good for an SUV. 
With this amazing towing capacity, you'd expect the same level of dependability from the Ford Explorer as you did from previous models. Yet customers are left baffled as they struggle with broken engines and powertrains.
One of the common problems with Ford 3.3 V6 in Explorer is oil and transmission fluid leaking. If you've been driving a Ford Explorer for a while, you've probably run into this issue. 
An oil leak on the passenger side head gasket is one of the most frequent problems you'll notice on a Ford Explorer. Oil seeping on the starter, oily stains when you park, and reduced fuel levels are all symptoms of this problem. 
Again, due to insufficient transmission fluid, when the transmission changes too quickly, the car jerks or accelerates quickly. 
Another Ford 3.3 V6 Problem in the Explorer is overheating. When the heater blend door breaks, the heater stops working effectively. You can imagine what would happen if this actuator failed, as it controls the temperature inside the vehicle.
Ford Police Interceptor Utility
Isn't it incredible that a police car is also using the Ford 3.3 V6 engine? At present, the Ford Police Interceptor Utility, which is based on the Explorer SUV for civilians, is the most popular law enforcement vehicle.
The first-ever hybrid police SUV uses a 3.3-liter V6 as its first engine. Paired with a full-time all-wheel drivetrain, Ford 3.3 V6 produces almost 318 hp. This strong SUV, which comes with three engine options, can do a variety of tasks, including chasing down a suspect, patrolling the streets, and responding to an incident. 
A10-speed powertrain with police calibration is standard. The heavy-duty alternator, steering system, and suspension have all been police-calibrated to ensure peak performance on the job.
The Utility hybrid equipment, which includes a motor integrated into the transmission, adds 300 pounds to the estimated curb weight of 5,300 pounds. Heavy for a cop car, right?
Other than the heavyweight issue because of the hybrid equipment, there is nothing much to complain about the 2021 ford police inceptor utility
FAQs
How Long Can the Ford 3.3 Engine Run?
The most important thing to keep in mind is that if you take care of your Ford 3.3, it can last as long as you want. However, because many of us are uninformed of our engines, the average number of miles your Ford 3.3 engine can last is roughly 150,000, with the potential to go as high as 300,000 if properly maintained.
Is Ford 3.3 V6 Engine Reliable?
Ford 3.3 V6 may easily reach 300,000 miles with careful maintenance. Longevity is also quite good. It's an excellent engine in every way, with a nice mix of dependability, longevity, and fuel efficiency.
Can Civilians Buy Brand New Ford Police Interceptor Utility?
Many car manufacturers produce vehicles for the police, and as a result, some people may be asking if they may get a brand-new cop car for themselves. It turns out that when it comes to the Ford Police Interceptor, it's possible.
The brand-new 2021 Police Interceptor Utility could start at around $42,000. In comparison, an ordinary Explorer will cost around $32,000, thus the cop version will be roughly $10,000 more expensive.
Conclusion
With this engine model, Ford has done a fantastic job. The company is striving to improve and resolve most of the Ford 3.3 V6 Problems mentioned above. People continue to buy this engine because it is strong and produces a lot of torque.
As a result, despite the various issues, you should not be discouraged from purchasing one. Look no further for a powerful vehicle, as the engine will undoubtedly exceed your expectations.
You may also read now: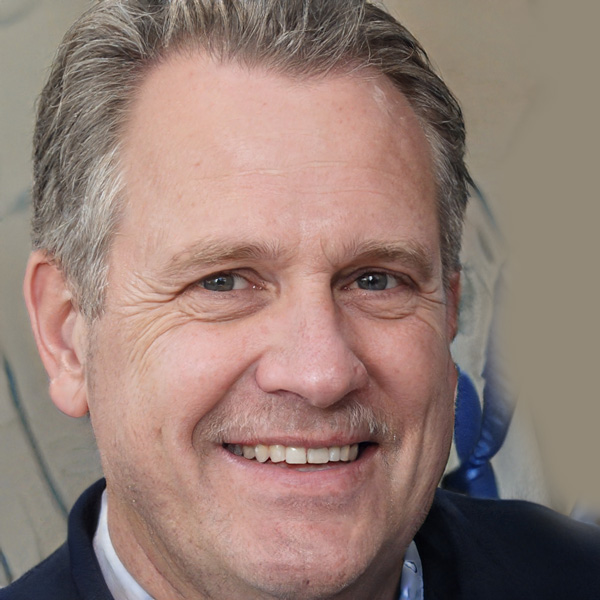 Thomas is a retired Motor Mechanic, a Father and a Grandfather. He writes from his 20+ years in the automotive industry to help you find and solve anything related to Car repairs, Maintenance and Care.