Are you looking for the best engine from an old truck? 7.3L Powerstroke is still a cherished one to a lot of people. However, you need to know which year to avoid before buying this engine. So, do you know which 7.3 Powerstroke years to avoid?
You must avoid 7.3 Powerstroke super duty models within the year 2001 to 2003 equipped with PMRs. Powdered metal rods degrade engine performance. Previous models were equipped with forged rods. PMR and forged rods created a significant difference in performance. Purchasing a 7.3 Powerstroke before 2001 year model is highly recommended. 
Can you see the difference now? The same engine with a different rod is affecting overall performance. And, there are more to find about this engine and its years to avoid. Read On. 
What is So Legendary About the 7.3 Powerstroke? 
A truck enthusiast knows precisely the right engine to choose. One of the significant preferences is a 7.3 Powerstroke built by Ford. It increases experienced with trucking. 
1. Absence of Emission Controls 
The most crucial factor about 7.3 Powerstroke is the absence of emission controls. Due to that,  the engine tends to last longer than other models with similar specifications.
2. Injector
The next big thing about the 7.3 Powerstroke engine is the long-lasting injector. HEUI injectors were used in this engine, and they increased reliability, durability, and efficiency. 
If the 7.3 injectors get proper care and maintenance, a guaranteed 200,000 mile was possible. 
3. Simplicity in Design
Finally, the simplicity in engine design increased the demand for this truck engine. By upholding the performance, 7.3 Powerstroke is still on the top of the list. 
It has been a reputable truck model for more than two decades. 
7.3 Powerstroke Years to Avoid: The Mystery
Diesel engines are engineered for heavy-duty use. Any weak point will cause problems and create long-term issues. Ford has been the legend in making heavy-duty vehicles for more than a century. 
In 1994, Ford announced a new generation of a truck equipped with 7.3L Powerstroke engines. The revolution started then. 
A new generation of 7.3L Powerstroke engine took place in the hearts of young people. However, the OBS (old body style) truck was discontinued in 1997, and soon after that, the next-generation truck was announced as a Super Duty model. 
Super duty was also equipped with a less complex and highly reliable rugged structure. Also, 7.3L Powerstroke was added with the later generation. But, due to some noise issues and emission controls, Ford had to change engine equipment. 
Powdered metal rods (PMR) are weak equipment for a heavy-duty truck. The early 2001 super duty models came with these connecting rods. The replacement of a forged rod from the engine hit hard among truck enthusiasts. 
Well, then Ford decided to discontinue producing 7.3L with emission control and other types of injectors. This is why remember model years of 2001 from 2003 to avoid purchasing a 7.3L Powerstroke. 
Which is the Best Year for 7.3L Powerstroke?
The evolution of this Powerstroke engine started in 1994. However, considering overall reliability, comfort, and convenience, 1999 to 2000 is the best year for 7.3L Powerstroke. 
The super duty model came with an enhanced shape and rugged caliber. Style, comfort, and performance were blended for producing a perfect truck.
What Should You Consider Before Purchasing a 7.3L Powerstroke?
If you're interested in buying this particular engine, there're some factors you should consider. Here are they:
1. Modification history
When testing a 7.3L Powerstroke before purchase, don't forget to ask the owner about the modification history. An unmodified Powerstroke is capable of delivering the best service up to 700,000 miles. 
2. Interconnecting Rods
The reason for 7.3 Powerstroke years to avoid is for establishing a point of discussion regarding interconnecting rods. PMR reduces performance. You've to look for a truck that has forged rods. 
3. Noise
A significant reason for discontinuing engine production is noise. If you're okay with it, this engine shouldn't be a problem. Or else, try to consider a less noisy engine. 
4. Speed
Test the speed before getting the truck. Speed is a significant factor to consider for heavy-duty trucks. You can't go to work properly with a slow truck. 
5. Engine Condition
Finally, check the engine's condition. Even though it's been two decades of discontinuation, you may get a well-maintained machine. 
FAQs 
Which are the years I should look for buying a 7.3L Powerstroke?
Answer: You may get disappointed with the outlooks of an early 94's model. Also, these may have high mileage. It's better to choose a 7.3L Powerstroke within the year 1999 to 2001. 
What is the problem with a 7.3 Powerstroke in the year 2001 to 2003?
Answer: They are equipped with weak interconnecting rods. These engines cannot hold large capacity. Durability is also questionable in many cases. If you want to avoid such issues for getting a smooth truck drive, do not choose an engine between the years 2001 to 2003. 
Can I modify my early 7.3L Powerstroke? 
Answer: You can, but you should not. The modification reduces the simple operations of the engine. It'll be hard to get on track again. Also, you'll lose the durability of the machine..
Is 7.3L better than 6.0L Powerstroke?
Answer: It mainly depends on your demand from the engine. If you're asking about durability, less complexion, and reliability, 7.3L is unbeatable.
But, the 6.0L Powerstroke is an advanced model. It came with emission control and more horsepower. To suit modern life, this is undoubtedly a great engine. 7.3L will go far, and 6.0L will go fast. Both have their reasons to be the best. It's your choice and selection, after all. 
What is the towing capacity of 7.3L Powerstroke trucks?
Answer: This is another factor that attracts buyers to choose 7.3L Powerstroke engines. You'll get a highly satisfactory towing experience.
Conclusion 
By now, there should be no more dilemma or confusion about which 7.3 Powerstroke years to avoid. Just remember that the last three years of the engine could not provide the required performance. 
Early models were simple and efficient. Avoid 2001 to 2003 models of 7.3L Powerstroke engines, and you'll never get disappointed about its performance.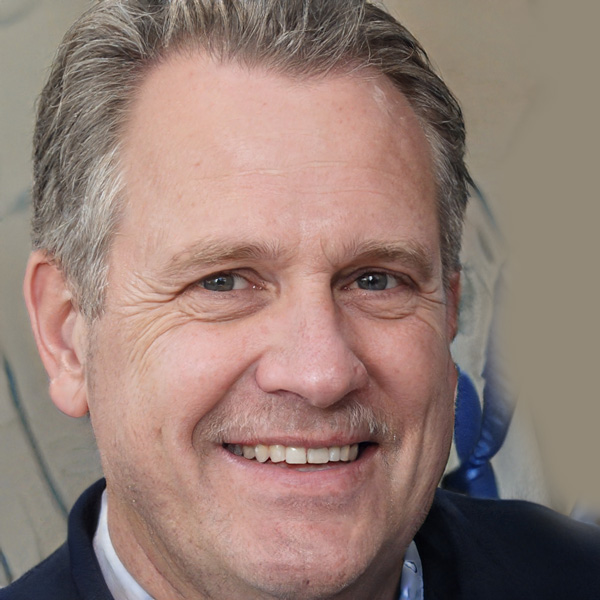 Thomas is a retired Motor Mechanic, a Father and a Grandfather. He writes from his 20+ years in the automotive industry to help you find and solve anything related to Car repairs, Maintenance and Care.