A Ford f150 pickup truck is best known for its comfortable ride on highways than on off-road trips. Driving over rocks, gravels, and snow with an 8.2-9.9 inches ground clearance rarely prevents undercarriage and tires damage.
But installing the best 3-inch lift kit for Ford f150, allows the driver to get a higher ground clearance and a better view for avoiding dust, dirt, and obstacles on terrain.
In addition to bringing cosmetic changes, a perfectly fitted lift kit is a must-have gadget to install large tires for increased stability and a higher center of gravity on uneven roads.
Contrastingly, a poorly fitted lift kit is a torment for the drivers. It reduces speed, increases wobbling, and rattling noises. So, let's explore the top picks for better performance and protection of your ford f150.
A Quick Comparison Among All the Lift Kits
Before leaving for the in-depth discussion, here's a sneak peek of the items. Take a look.
Product Name
Compatible Fit
Additional Lift
Specialty
KSP Strut Spacers 3″ Front Lift Kit

2004-2019

Ford F150

3″ in front

Best on Editor's Choice

YITAMOTOR lifts 3″ Leveling Lift Kit

2004-2018 Ford F-150(2WD/4WD)

3″ in front

Best Budget Buy

MotoFab lifts F150-3F-2R 3″ Front and 2″ Rear Leveling Lift Kit

For 2004-2014 Ford F150

3″ in front

2″ in the rear end

Best Quality

AKM F150 lift kit 3″ Front and 2″ Rear Leveling Lift Kit

2004-2018 Ford F150 (4WD/2WD)

3″ in front and 2″ in the rear end

Renders the Best Stability

MotoFab lifts F150-3-3 in front Leveling Lift Kit

Ford F150 2004-2014 (2WD/4WD)

3″ in front

Best in Terms of Durability

FLYCLE 3 inch Leveling Lift Kit

For 2004-2020 Ford F150 (2WD/4WD)

3″ in front

Best Performance

ECCPP 3″ Front Leveling Lift Kit

For 2004-2020 ford f150

3″ in front

Ensures Best Vehicle Stability
Best Lift Kit for Ford F150 2023 Reviews
Finding the best-fitted lift kit for your Ford f150 can be overwhelming. So we surfed through the internet and took experts' advice to select the seven best lift kits for ford trucks.
1. KSP Strut Spacers 3″ Front Lift Kit
At the onset of our golden list, we have a sturdy lift kit from KSP PERFORMANCE. This aluminum-made lift kit is highly compatible with any of the Ford models from 2004-2019.
As the name suggests, this lift kit will raise the front of your truck 3-inches more than the ground clearance. As it's a leveling lift, the front of the trunk won't be higher than the rear.
You'll get 12.9-grade sturdy blots, gaskets, spring washers, and a manual with the product. The manual is easy to understand. So you can easily install the lift in few hours without any professional help. But don't forget to check the alignment after installation.
KSP Strut Spacer Front Lift Kit ensures maximum safety even on deadly roads. All thanks to the 12.9-grade strength bolts, clear thread pitches, and aircraft aluminum billet forged.
The powdered coat finishing of the lift provides maximum corrosion resistance and has the least tendency to respond to overheating. It's light-weighted and doesn't affect the towing capacity.
Pros
Perfectly fits 2004-2019 Ford f150 models.

The powder-coated kit is scratch and ding-resistant

Adds an extra 3-inch to ground clearance.

Includes all the necessary hardware for installation.

Allows large tire installation for off roads.
Cons
Require the strut to take out and rotate 180 to reinstall.
2. YITAMOTOR Lifts 3 Inch Leveling Lift Kit
Are you searching for the most affordable lifting kit? Then what could be better than a YITAMOTOR lift kit? It's inexpensive and retains the riding quality, just like the factory version.
Precision is the specialty of this lifting kit. This gold standard leveling kit is made from 6061-T6 aircraft-grade aluminum alloy with a dimensional accuracy of 0.02mm. So it is a perfect fit for any 2004-20018 Ford f150 (2WD/4WD) model.
The 10.9-grade bolts of the kit initially undergo heat treatment and are then hardened to ensure maximum safety. It permits you to have a robust ride experience. Blots are pre-installed within the lift.
Because of the suspension geometry, the front lift is a bit less than 3″ in thickness. But it'll raise the truck by 3-inches from the front. This gives an aggressive look to your truck.
Lastly, this leveling lift kit doesn't need any modification like shaping, preloading struts, etc. before installation. So you can spend less time on installation and more time on enjoying a ride.
Pros
Effectively reduces vehicle rake

Retains the native riding and steering quality

CNC processing ensures dimensional accuracy

Ensures stability while driving

Aluminum alloy construction makes the kit strong and lightweight
Cons
Tires wear out quickly without alignment.
3. MotoFab Lifts F150-3F-2R 3″ Front and 2″ Rear Leveling lift kit
With a 4.5 rating, MotoFab leveling lift kit is the third hyped product on our list. Unlike other lifting kits, this lift kit can be assembled within 2-3 hours without strut/coil. So it saves your time, energy and money.
This leveling kit lifts your Ford truck 3-inches from the front and 2″ from the rear end. So you can have a higher ground clearance to installing 33″ tall tires and comfortable underbody inspection.
Speaking of the quality, the MotoFab front lift kit is made of CNC machine processed aircraft-grade aluminum. Its powder-coated finishing gives a sleek outlook and increases corrosion resistance.
But this rear lift kit is made of cast iron and solid aluminum. Just like the front lift kit, it's also given a black-powered finishing. Your lifted truck is going to have a sophisticated look for sure!
The lifting package comes with all the bolts and other hardware. So you don't need to spend extra bucks on accessories. Enjoy the safest, fastest, and trustable ride with the MotoFab leveling lift kit!
Pros
Protects the lower bumper from unavoidable bumps

Improves off-road performance

Allows larger tire installation to get better traction on a snowy road.

Increased ground clearance ensures the better view

Premium construction material increases durability and ensures driving comfort.
Cons
The lifted truck wobbles a bit.
4. AKM F150 Lift Kit 3″ Front and 2″ Rear Leveling Lift Kit
Next, we have another leveling lift kit from AKM. It's sturdy and durable. Advanced CNC processing technology has been used to manufacture all the parts of the kit.
The spacers are made of aircraft-grade T6061 Billet Aluminum. This whole kit is lightweight and does not tamper much with the center of gravity. So the tires get better traction on terrain.
One of the eye-catching points of this kit is its installation process. The whole lifting process can be completed in 1-2 hours without removing the factory-made frame and using special tools.
This lifting package features 2 3″ front spacers, 2 2″ rear blocks, 4 U-blots coated with zinc, and 8 nuts. All you need to do is read the manual and get everything into shape step by step.
AKM lifting kit raises the front end by 3″ and rear end by 2″. But they're leveled up so that you do not experience any wobble while driving. This also improves the overall efficiency of the truck.
Pros:
Advanced CNS processing Technology maintains optimum performance

Increases height between the truck and the ground

Prevents undercarriage rubbing and scratches

Levels both ends of the vehicle for more stability

Aluminum body is highly resistant to rust
Cons:
A bit expensive for the new drivers.
5. MotoFab Lifts F150-3-3 in front Leveling Lift Kit
This is the second leveling lift kit model from the brand MotoFab. It's made in the USA. MotoFab F150-3-3 lifting kit is a perfect fit for any Ford F150 2004-2014 2WD and 4WD models.
After installation, you'll get 3″ inches added ride height. Installation is easy""no need to disassemble the strut or the coil for it. But you can always ask for professional help to avoid an error.
The CNS machined processed spacers are stronger than the stainless steel. So it can withstand accidental bumps or thrusts. Moreover, you'll get 100% customers satisfaction, sturdy construction, and better performance.
If you're low on budget, this might not be the most suitable one for you. But it's worth the cost. In point-of-fact, this lift kit is precisely designed to allow exceptional steering ability and change the gusty look into an aggressive appearance.
Apart from that, the sleek powder coating on the top will protect your lift from rusting and damaging. So, you can drive in any weather without any dilemma.
Pros:
Permits running on 35-inches tire

No need for high-end tools for installation

Levels the front and rear end of the vehicle

Makes easy navigation over the terrain

Gives high clearance to tackle obstacles.
Cons:
6. FLYCLE 3″ Leveling Lift Kits
FLYCLE leveling lift kit is capable of lifting the front of the pickups by 3″ from the factory carriage level. This black-colored forged is made of aluminum alloy. Such top-notch aluminum alloy is used in building aircraft.
The aluminum forged is threaded. 12.9 class strong studs are given with the package. So you do not need to spend extra money for buying bolts.
Unlike other lift kits, bolts here are thermally processed to increase strength and holding capacity. This secures the installation and ensures maximum safety while traveling.
Furthermore, the FLYCLE lift kit is specially engineered to reduce vehicle rake. It'll give your vehicle a cool look. So, many racing trucks are lifted using the FLYCLE 3″ leveling lift kit.
You can install this lift kit in any Ford F150 Pickup (2WD/4WD) introduced between the years 2004 to 2020. There's no need to alter the factory-made shocks. But you should consider replacing them after a period to prevent performance drop.
Pros:
Thermally processed studs ensure sound driving

Surface anodic oxidation resists corrosion, rust, and other damages

Eliminates factory rake to maintain aerodynamics

Ensures easy access to the truck's undersurface for repairing

Mitigates towing process for better performance
Cons:
There might be some difficulty in assembling the strut with the spacer.
7. ECCPP 3″ Front Leveling Lift Kit
The last product on our list is the ECCPP 3″ front leveling lift kit. This lifting kit satisfies all the OEM ride standards. So you can say that the brand focuses more on safe driving.
Just as the name suggests, this lift kit can lift to 3″ from its original ground clearance. But the thickness of the forged is only 2-inches. Both 10.9 and 12.9 bolts are available, along with a lock washer. So, you can order what you need.
There isn't much hassle in installing the lifts. Take help from your friend. Read the manual thoroughly. You'll need 2-3 hours at maximum. No further modification of the parts is required.
If you want to lift your lorry, you should consider using different ball joints at every point. This will make them sturdier. So you can use it for the long run.
The gadget isn't bad for the cost. This can be your best lifting kit to have a great journey.
Pros:
Satisfies OEM ride standards

No replacement parts are required

Retains full range movement of the struts

Preserve articulation after suspension

Increases ground clearance
Cons:
Paints wear off on scratching.
How to Choose the Best Lift Kit for Ford F150
Are you lifting your truck for the very first time? Then choosing the best 3-inch lift kit for Ford f150 Trucks can be puzzling. To guide the new drives, we have compiled all the professional instructions and guidelines. Hope this will pave your path towards the most suitable lift kit for your vehicle.
Material of the Kit
Lift kits forge made of aluminum alloy are the best for longevity. They're lightweight and durable. Both 10.2 bolts and 12.9 bolts are available in the market. You should select the size according to the forged dimension.
Top notched lift kits are powdered covered to resist external damage, corrosion, and bumps. Such kits are ideal for professional drivers.
Expected Lift
You cannot lift your truck according to your will. Legal lift size is fixed in the regional jurisdiction. Like – lifting your truck by 1-3 inches is legally permitted.
A little negligence may bring heavy judicial punishment.
Types of Lift
Both body lifting kits and suspension kits are used to lift trucks, lorry, and sports cars. If you only want to install large tires, nothing can surpass the body lift kit. It is inexpensive and easily available.
But for an off-road trip, a suspension kit will be the best. It elevates the ground clearance and improves the all-around performance.
Towing Capacity
Those drivers who have to carry large quantities of goods every day should lift their trucks using a suspension lift kit. A body lift kit doesn't aid much in improving towing capacity.
But you should cautiously adjust the brake line, handle length after installation. Otherwise, the vehicle will lose its balance and face a severe accident.
Availability of the Parts Replacement
Not all brands commercially produce replacement parts for lift kits. When any part of these lift kits is damaged, it has to be fully replaced. This increases the expenditure.
So, lift kits with replacement parts are pocket-friendly, saves energy and time of installation.
Brand Value
Renowned brands hold more responsibilities for their product. They try to include advanced technologies and new features to upgrade the existing functions.
It's clever to purchase a product from these reputed brands for a better experience.
Cost
Chances are less to get a premium quality lift kit on a tight budget. If you're short on budget, check the lift kit from different brands at a variable price.
How to Install a Lift Kit on a Ford F150?
Installing a lift kit isn't an issue with an easy-to-read manual on hand. Professional service, in this case, will cost you 500-1500$. Why spend so much money when you can follow the basic steps and install it by yourself.
Let's see how you can lift your truck in your home.
Tools required:
Procedure:
Lift your pickup truck by suspension lift kit accordingly-
To get the accurate lift, firstly you should know the type of your suspension.

Remove a connection from the negative terminal of the battery.

Support the sides of the vehicle with a jack and safety stand.

Then loosen the lug nut.

Get under the vehicle to install a new product.

Remove the suspension components. Do not forget to hold the floor jack.

Remove the existing wheels.

Then remove the following parts- shocks, springs, and U-bolts and leave them for later procedures.

Assemble the spring according to the manual and install it into the vehicle.

Attach the u-blots in place of old u-blots.

Tighten everything using nuts and bolts.

Remove the jack and safety stands

Reconnect the negative terminal of the battery.
FAQs
How much does it cost to install a 3″ lift kit on a Ford pickup?
Well, the cost depends on the size, type of the lift kit, and labor value. But you can easily lift your truck with 500$-1500$ by the professionals.
Are lift kits bad for trucks?
The higher the lift, the more the fuel consumption. Engines suffer from more stress. Drivers also have to deal with a new center of gravity. So they have to change the steering length and brake line, which costs more money. A lifted truck also requires frequent maintenance.
What is the maximum legal lift on a pickup truck?
If you lift your truck more than 3-inches than your factory ground clearance, you have to pay a fine or experience judicial punishments.
Does lift kit affect fuel economy?
Definitely! The higher the lift, the more the fuel utilization. Because lift kit adds to the vehicle's weight, increased weight puts more stress on the engine. So engine works more and affects the fuel economy.
What tools are required to install a lift kit?
Some must-have tools for lifting your truck are vehicle jack, lug wrench, socket wrench, jack stands, torque wrench, and many others.
Conclusion
Have you found the most compatible lift kit for your Ford F150? Not yet? No hurry! We hope that any of the mentioned lift kits on this article "" "œthe best 3-inch lift kit for Ford f150" will be able to grab your attention.
But if you ask for our opinion, KSP Strut spaces 3″ Front Lift Kit is the best one based on the editor's choice. It isn't necessarily the cheapest one, but this lift kit gives a great riding experience, even on muddy roads.
A lift kit helps a driver to increase riding height, retain the original riding standard, and add to the ground clearance. So you'll be able to have a wider view of safe driving.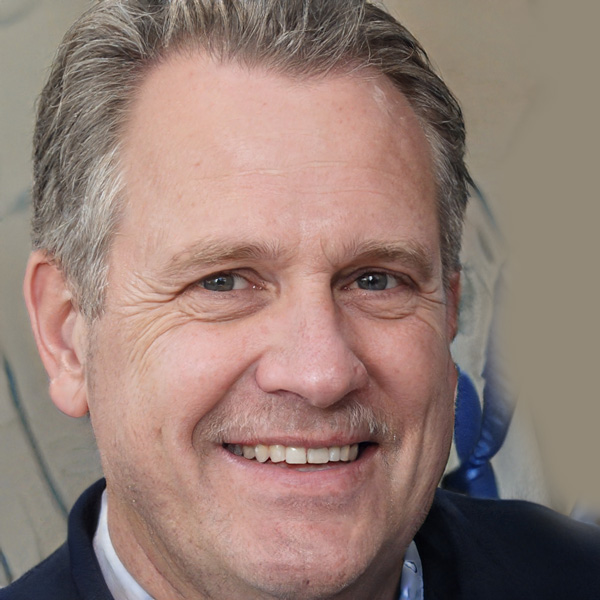 Thomas is a retired Motor Mechanic, a Father and a Grandfather. He writes from his 20+ years in the automotive industry to help you find and solve anything related to Car repairs, Maintenance and Care.