Stepping into your car to warm up during the winter season and finding out that it is freezing is a nightmare come true. In the cold and harsh months, your car's built-in heater might not be strong enough to warm it up.
To save yourself from being frozen up in your car, you can invest in a portable car heater as an alternative. Not only are they easy to use and efficient, but most portable car heaters are affordable and much more cost-efficient than getting your inbuilt car heater fixed.
With multiple types of devices available, it can be difficult to pinpoint which portable car heater will be the best option for your needs. But not to worry. This article will help you choose a portable car heater that is best suited for your vehicle.
My Top 5 Picks for the Best Portable Car Heaters
1. Hlyjoon Portable Car Heater
2. Caframo Limited True North Space Heater
3. AmazonBasics Personal Mini Heater
4. Roadpro Direct Hook-Up Ceramic Heater
5. Mr. Heater Indoor-Safe Propane Defroster
Things to Consider When Buying a Portable Car Heater
It's important to narrow down your search when you're on the hunt for the best portable car heater. Here are a few things that need to be taken into consideration:
Heater Type
When it comes to portable car heaters, there are three options to choose from. However, most users go for the 12V portable car heater as it is the most efficient and safest option. It works by powering itself through the car and is least likely to start a fire in your car, deeming it the safest option.
Other types include residential portable heaters and portable propane heaters. However, both of these heaters pose a risk of suffocation and fire and it is not recommended to use these heaters inside cars.
Weight
Since it is meant to be portable, the car heater should be lightweight. A lightweight and portable car will make it easier for users to store the heater. Users will also be able to carry the heater from their house to their car without any complications.
Size
It is crucial to check the dimensions of a portable car heater before you purchase it. If it is too big to fit in your car, then there is no point in purchasing it.
Power
A portable car heater should power itself through the car. Any car heaters requiring additional sources of power can be deemed unsafe to be used inside a car.
Functionality
The functionality of the device will depend on you, the user yourself. This means deciding the purpose of purchasing the portable car heater; are you looking to defrost just the windscreen, or to keep your entire vehicle warm through the ride? Answering these questions will help you purchase the right type of portable car heater that matches your needs.
Compatibility
If you're purchasing a 12V portable car heater, then it needs to be compatible with the 12V lighter port present in your car. Most portable car heaters use this lighter port as a way of drawing power from the vehicle. If your lighter port is not compatible with the portable car heater, then you'll need an inverter to help the heater draw power from the car.
5 Best Portable Car Heaters
Here I've reviewed five of the best portable car heaters:
#1. Hlyjoon Portable Car Heater
Voltage: 12 Volts
Wattage: 150 Watts
Heating method: Air
Dimensions:: 5.7 x 8.7 x 7.6
This ABS portable car heater introduced by Hlyjoon can keep your car nice and toasty during the harsh months of winter. This device can rapidly and conveniently heat your vehicle due to its high-temperature air outlet.
Not only that, but this car heater is multi-functional with air purification and automatic heating settings. It also comes with an overheating-protecting function, which prevents the battery from getting damaged and promises maximum functional capacity.
What makes this device practical and convenient for users is the 360-degree angle rotation. Users can rotate this device at any angle to ensure that every part of their cat is heated.
The Hlyjoon portable car heater also has energy and power-saving functions and comes with three-speed adjustments as well. To top it off, it also has defrosting and de-fogging options which makes it the ideal device to have in your car during the winter season.
Pros:
Adjustable speed settings
Windshield fan
Efficient and rapid heating
Cons:
The double-sided adhesive taping at the back of the heater is not durable
---
#2. Caframo Limited True North Space Heater
Wattage: 1500 Watts
Weight: 5.25 lbs
Heating method: Air
Dimensions: 9.25 x 4.4 x 4.4 inches
Heating an RV can be a nearly impossible task during the winter season, but it doesn't have to be. With the Caframa Limited True North Space Heater, you can heat your RV in a matter of minutes all while minimizing your usage of propane.
This heater comes with a total of 5 settings that are adjustable according to your needs, with a total wattage of 1500. To ensure the safety and security of users, this portable car heater has a dual overheat protection system which prevents the heater from overheating to an extent that could be a cause of concern.
This powerful device blasts heat that circulates your RV in a matter of minutes, even in lower settings. The best part about this device is that it's pretty compact and weighs just over 5 pounds, which makes it quite lightweight and easy for users to mount it onto the roof of their RVs.
Pros:
Powerful
Heats the car instantly
Resembles a car heater
Cons:
Some units have been reported to be non-functional
---
#3. AmazonBasics Personal Mini Heater
Wattage: 750 Watts
Weight: 1.4 lbs
Heating method: Air
Dimensions: 5.87 x 3.2 x 6 inches
The AmazonBasics line is known for delivering high-rated electronic products at budget-friendly and affordable prices. True to its product line, that's exactly what the AmazonBasics 500-Watt Personal Mini Heater is all about.
With a wattage of 750, most users point out that this portable car heater is not as powerful as other alternative devices. However, it's an excellent device for warming your vehicle in a matter of minutes.
This portable car heater works ideally for RVs and is compact enough to be placed on top of a table so that it can work its magic. With a tip-over protection function, this personal heater automatically shuts off if it is accidentally knocked over, ensuring that it is a safe product to use in closed spaces.
Available in four different colors, this personal car heater is an excellent option for those looking for an affordable device to keep their vehicles warm during the winter season.
 Pros:
Value for money
Compact
Energy efficient
Safe and durable
Cons:
Not as powerful as other heaters
---
4. Roadpro Direct Hook-Up Ceramic Heater
Wattage: 300 Watts
Weight: 0.01 ounces
Heating method: Air
Dimensions: 7.9 x 6.7 x 6.2 inches
If you're in search of a heater that has a lot of power, then the RoadPro Direct Hook-Up Heater is the perfect device for you. Compact and portable, this device powers itself through the car's battery and draws in enough energy to defrost and warm up your vehicle in a matter of minutes.
Although this heater is compact, it was designed to hang onto the ceiling of your vehicle. Although this might limit the amount of headroom you have, it can quickly heat your car within a few minutes.
The best part about this device is that it is multi-purpose; users can easily switch the settings from heating to cooling during the summer season. Given its high level of power, the Roadpro direct hook-up heater is the perfect option for spacious cars such as trucks and SUVs.
Pros:
Safe and durable
Compact and heats the vehicle easily
Value for money
Cons:
Some units were reported to have a weak fan
---
#5. Mr. Heater Indoor-Safe Propane Defroster
Wattage: 1172 Watts
Weight: 13 lbs
Heating method: Radiant
Power Source: Gas Powered
The Buddy Indoor-Safe Propane Defroster is an excellent alternative to a car heater. Although this device was not designed specifically for vehicles, it is perfectly suitable for cars and RVs and can defrost your vehicle and windshield on those frosty winter mornings.
It's compact and portable, although slightly on the heavier side, and can be packed and taken anywhere and everywhere with ease.
This device functions by connecting to an inline propane system, which is powerful enough to fuel it for as long as 48 hours of continuous use. Set this device up in the middle of your car and feel the warmth that emits from it and heats up your car within minutes.
Most users have reported its multi-purpose abilities, allowing them to take this device to sporting and hunting activities, toolsheds, and garages. With an automatic built-in shutoff, Mr. Heater's propane defroster is a safe and durable device to keep your vehicles warm throughout winter.
Pros:
Produces an excellent amount of heat
Value for money
Convenient, easy, and safe to use
Powerful
Cons:
Slightly heavy
Some units were reported to turn off frequently
---
Frequently Asked Questions
What is the best 12-volt heater for a car?
Hlyjoon 12-volt Portable Car Heater is one of the best. This heater has a 360-degree angle rotation, which makes it perfect for heating up your car on a cold day. Additionally, this heater is compact and easy to use, making it a great choice for anyone looking for a good 12-volt heater for their car.
How long will a 12-volt battery run a 1500-watt heater?
A more realistic estimate is that a 12-volt battery of 600-700 watt hours could run the 1500-watt heater for 20-30 minutes. There are always inefficiencies present which would reduce the amount of time the battery could run the heater.
Will a 12V heater drain a car battery?
A 12V heater will drain the car battery if used with the engine off. This is not advisable, as it will decrease the lifespan of the battery and may cause it to die prematurely. If the heater is used while the engine is running, the alternator will charge the battery and prevent it from draining. However, if the heater is used for an extended period of time, it may still drain the battery.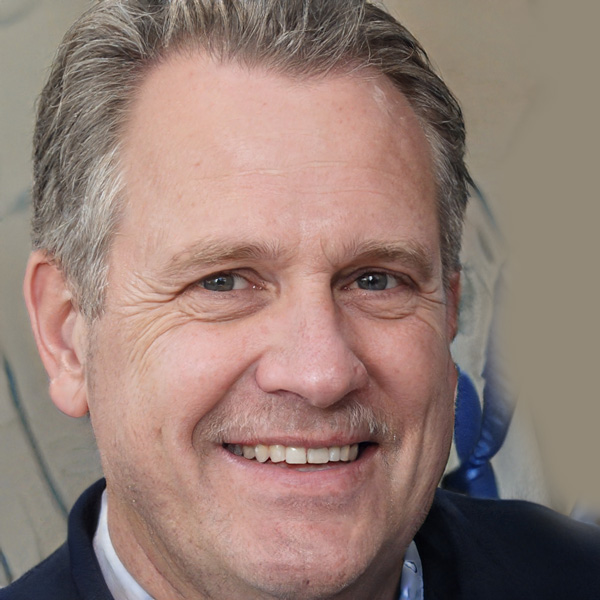 Thomas is a retired Motor Mechanic, a Father and a Grandfather. He writes from his 20+ years in the automotive industry to help you find and solve anything related to Car repairs, Maintenance and Care.