If you drive a Ford F250, can you name an overlooked component that takes a lot of abuse? You may say it's the engine or the suspension. But one of the most overlooked are the seats.
The seat covers suffer a lot of abuse. That's why making sure you spend your hard-earned money on the right ones is important. What you need to look for is fit, durability, and some extra features to sweeten the deal. But not all covers are made equal.
Here are the 10 best seat covers for Ford F250 Super Duty you can buy right now. We scoured the internet and read countless reviews to bring you this handpicked list.
Our Recommendations On Best Seat Covers For Ford F250 Super Duty:
By the end of this review, you'll not only know what top choices are out there but what features to look for. So, let's get started.
Best Seat Covers For Ford F250 Super Duty Reviews
Here's the problem when shopping for seat covers; they all seemingly look the same. This can be confusing for buyers.
Especially if they don't have a lot of expertise or experience, don't stress, though. We rounded up the only 10 you need to care about.
1. OASIS AUTO F250 2011-2020
One look at this masterful leather seat cover, and it's easy to say why this is on our list. We loved everything about it, from the design to the fit and the little details like stitching. Everything is on point here.
These are made for the rear position. That's something you need to keep in mind. It's compatible with F250 manufactured between 2011 to 2020 models. If you have one of those, these will fit like a charm.
The custom-fit is actually impressive. If you have heated seats, chill out. This seat cover is compatible with those as well.
Then you have the sheer quality of the seat cover. It's made from PU leather. That not only make them look super cool but make them durable too. And not to mention cleaning this leather seat cover is much easier too!
Those who like to dabble in colors will love the color options. There're 3 choices to choose from. You get a beige, a burgundy and a black one too.
While the black one looks really classy, burgundy is quite eye-catching. This cover is sure to spruce up the interior of your Ford F250.
Pros:
Great custom fit

Durable leather build quality

Easy to clean

Multiple color options are available

Fits heated seats
Cons

:
Cover bottom needs adjustment from time to time
2. Covercraft SeatSaver SS3415PCGY 2011 - 2017
If you're looking for something a little basic, this one from Covercraft is a superb pick. Actually, all of Covercraft's seat covers for F250 are top-notch in quality. This one gives you exceptional fit and won't tear easily either.
While the fit is custom, it isn't the best fit we've seen. Don't get us wrong, though. The fit is still quite great. If you have a Ford F250/F350 truck, it'll work with those without a fuss.
But compared to some other ones on here, it isn't quite up to par. That shouldn't be a problem for most users, though.
You'll love the durability and design of this. It's made with high-quality materials like weave polycotton blend. This ensures that you don't need to go ahead and change the covers after a couple of months.
No one likes a nasty tear on their seat cover. These covers are tear and puncture resistant as well. It'll offer you protection from accidental puncturing or tearing from sharp objects.
You'll often buy a seat cover, and a sharp edge will somehow graze it, causing a big tear. Thankfully, that isn't something you need to fash about here.
If you try hard enough, of course, you can damage it. But for normal day-to-day use, it'll hold up pretty well.
Another cool standout feature is the design. Many might think it's quite basic and quietly blends in the background and does its job.
One thing to note here is the seat configuration. It comes in a 40-20-40 split bench arrangement. You can fold the middle one when it's not in use. If your truck has that seating arrangement, it'll work like a charm with that.
Pros:
40-20-40 split bench arrangement

Durable build quality

Tear and puncture-resistant

Pretty easy to install
Cons

:
The custom fit could have been better
3. Durafit Seat Covers 2016-2019 F250
Okay, let's first start with the design because this design is something you'll either love or hate. It's a camo print design and looks cool on every model.
Not everyone might be a fan, especially if you like cleaner aesthetics. Now, the fit is great. It'll easily fit the front and rear seats of Ford's F250 - F550 trucks between 2016 and 2019.
It fits the 2015-2019 F150 models too! Just from the compatibility, you can tell how versatile it is.
Speaking of fit, it'll cover both the front and rear seats. But there're differences in the configuration though. The front has a 40-20-40 split, while the rear has a 60-40 split. The back covers will only fit the double cab.
No need to worry about safety either. Since it's compatible with airbags, you shouldn't hesitate about obstructing the airbags.
So, if you have a fairly recent Ford Super Dutty model, you can get these without a second thought in the world. Fitting the back seats needs a little bit of effort. You'll need to fold down the backrests.
To do this, just pull down on the passenger side tab. The installation process is a bit long. But once you install it properly, we're sure you'll be delightfully impressed by it.
What about durability, then? Well, we have no complaints there due to the MC2 Camo Endura fabric. All users who have used this one exclaims how durable it is. Durafit managed to produce a well-made and robust seat cover here.
Pros:
Durably built seat covers

Fits a wide range of Ford truck models

Great and precise fit

Cool camo pattern
Cons

:
Installation takes a bit of time
4. Covercraft Carhartt SeatSaver SSC2412CAGY 2011 - 2016
Let's get one thing straight; you'll see a couple of Covercraft seat covers on this list. That's because they do make some of the best seat covers for Ford F250 Super Duty. And this one is no different.
This cover has an outstanding design. It's minimal and looks professional. That's great news for anyone who likes a bit of aesthetics and not only utility.
These seat covers give you all. The duck weave fabric gives it durability and will help it against wear and tear. You can use it a bit rough without much to worry about. And the fit is great as well.
First of all, the custom fit will make sure it fits your vehicle absolutely perfectly. One of the most important things, when you're buying a seat cover, is its fit. If you happen to have a 2011 - 2016 F250/F350 or a 2009 - 2014 F150, you're golden.
Back to the seat cover! The installation will be easy as well. A lot of times, you'll come across covers which are challenging to install. They can be a chore and a half, but not this one.
These are compatible with bucket 1st-row bucket seats. The cool thing is you don't lose the convenience of an adjustable headrest.
It's water-resistant, thanks to the Rain Defender technology. You can rest assured that it'll handle accidental spills and liquids well.
Plus, it should hold its own against pets and dust. This makes it perfect if you want to take your F250 off-road, hunting, or fishing. Think of something you can throw at it, and these covers won't break a sweat.
Pros:
Durable build quality

Minimalistic and classy design

Water and spill-resistant

Easy installation process
Cons

:
Doesn't come with a center console cover
The previous one was a minimalistic and slightly toned-down design. This one from Realtree has a bold design aesthetic and a lot of personalities. The cool-looking wildlife graphics, along with a durable polyester build, is perfect for anyone looking for a bit of pizzazz.
It's dirt and water-resistant; which means if you happen to spill anything, it should be okay. And off-roading won't be a problem either.
The camouflage print is cool as well. It looks aesthetic and quite eye-catching and is sure to be a conversation starter amongst your friends. Plus, there're different designs available as well.
So, you aren't stuck with just this one. Having choices is something we love, and this one gives you a lot of it.
Safety is a non-issue. The Safe-Seam technology can effortlessly separate the cover-stitching. And it won't hamper side airbag deployment either. Realtree managed to produce a true all-rounder with this one.
You need to keep compatibility in mind. The low back seat covers are compatible with separate headrests. Unfortunately, it won't work with built-in headrests or seatbelts. It does include a separate headrest cover, though.
Pros:
Cool wildlife print

Durable polyester build

Dirt and water-resistant

Comes in different finishes
Cons

:
Isn't compatible with a built-in headrest and seatbelts
If you are in the market for a cover that has the best compatibility with different models, this one is a no-brainer.
It's a precise fit, given you put it on compatible F250 models. From the name, you can tell that it's made for 2011 - 2014 models. But it'll also fit a number of other Ford trucks.
If you happen to have a Ford F350, F450, or an F550, guess what? Yep, these covers will fit. It's a 40-20-40 split bench configuration.
The locking Velcro closures and locking buckles will ensure that these don't go anywhere once installed.
It comes with all the things you might need. In the package, you get a center seat and console cover, headrest and 9 separate covers as well. Not to mention there're covers for the side airbag panel, lids, and console base.
And, of course, how can we not talk about the cool camo styling? If you've been paying attention so far, you know our 3rd product, the camo Durafit Seat Covers 2016 - 2019 F250 seat cover, has camo styling. But we've to hand it to this one.
The camo prints here are of higher quality and catch your eye even more. And the design is great. The patterns look intriguing and don't come off as cheap.
What about build quality? Durafit has that covered as well.
Its waterproof Endura fabric will hold up pretty well against wear and tear. These covers may be a tad bit hard to get on. But once they're on, you'll be impressed by the fit - and the protection.
Pros:
Superb precision fit

Securely latches on the seats

Durable materials with waterproofing

Cool camo design

Provides ample seat protection
Cons

:
A bit difficult to install
7. Durafit Crew Cab Brown Seat Covers 2008 - 2012
Do you want something easy to clean and made to fit 2-row benches? Then get this one, and you won't be disappointed. Durafit managed to produce a well-rounded seat cover here.
This will fit the 2008 - 2012 Ford F250 like a glove. Not only it fits the F250, but also the F350, FF450, and F550 from the same years. Compatability is really nothing you have to think about here.
The headrests are molded, which gives you more comfort. No one complains about comfort, now, do they? But you do lose some adjustability. And the color looks pretty cool too.
It's a subtle white color. This looks premium, and the finish is gentle on the eyes!
These aren't just good-looking, though. The materials used is a strong automotive fabric which gives it durability and longevity.
You can essentially stop sweating about needing to replace it anytime soon. Although may not need to replace it, cleaning is still necessary.
Well, Durafit makes that easier for you. Thanks to it being machine washable, you can clean them without much hassle whatsoever.
Its seam gets added strength from the double stitching. And the attachment system is pretty solid too. That means, once they are on, they'll stay in place.
You get a front and rear solid bench. This means seating multiple people will be comfortable and won't feel cramped. As an added bonus for the rear seats, there are full back pockets on the front seat.
Pros:
Molded headrest to enjoy the comfortable sitting

Full back with pockets

Durable automotive fabric build

Double-stitched seams
Cons

:
The off-white finish might get dirty easily
8. Durafit Seat Covers XCAB 2001-2007
These are great for Ford XCAB models. One thing to note is these are a front 40-20-40 split. And they'll work with adjustable headrests. Plus, the center console comes with an opening lid. You should easily find a comfortable seating position for yourself.
A lot of seat covers make having seat belts a hassle. These aren't one of those. The Velcro seam means you can easily have seat belts at the top.
If you happen to have the Ford F250 - F550 trucks from 2001 - 2007, check out these covers. For the extra measure, you can compare your seats to the picture.
The design is a bit lackluster, but we don't think it'll be a deal-breaker. It's pretty plain and, might we dare say a bit dated. Thankfully it's only an aesthetic thing and doesn't affect performance.
Durability, however, is great! Since it uses automotive fabric, it's UV and stain-resistant. You won't have to panic about spilling something. Of course, if you do spill something, cleanup is easy too!
You can just machine wash these in a jiffy. All in all, these are worth every penny if the design doesn't bother you.
Pros:
UV and stain resistant

Fits a host of models from 2001 – 2007

Allows for adjustable headrest and seat belts

The center console has an opening lid
Cons

:
9. Durafit Seat Covers 2002-2010 F250
Durafit has a great choice for anyone who's looking for front seat covers with molded headrests and cup holders. You can keep your seats looking pristine and also have a nifty little place to put your morning coffee.
Its model year is 2002 to 2010. So, make sure that's the F250 model you have if you're thinking of picking these up. It'll also work with F350, F450, and F450 models from the same year.
The exact fit these give you will be something you'll love. One benefit of such a precise fit is you almost won't be able to tell these and factory seat covers apart. Plus, it even includes a console cover. That's pretty nifty if you ask us.
Next up, thanks to the velour fabric, the durability is phenomenal. It's even UV, and Teflon treated, which will keep it from fading.
If you want something long-lasting, get these. You won't regret it in the slightest. Plus, it'll protect against stains. That's a nice little bonus.
What about the installation? Well, it'll be a breeze. Installation shouldn't take much time, unlike other seat covers out there.
The design can be a bit polarizing. Since it's pretty plain, you might not like the understated look. We actually quite like the design. It looks professional and doesn't scream at your face.
This seat covers come with covers for all components. You get console and lid coverings. One thing you should keep in mind is that these are for high-back bucket seats.
Pros:
Protection against the sun

Easy to install

Durable build quality

Comes with covers for lid and console
Cons

:
The design might be a bit polarizing
10.Durafit Seat Covers Crew Cab Exact Fit 1999 F250
For our last product, we have another masterpiece from the guys over at Durafit. Honestly, when rounding up the best seat covers for Ford F250 Super Duty, there're only a handful of brands worth buying. This one is great if you happen to have pet dogs.
The Tan Endura will keep it protected even from pets. You can stay stress-free about your four-legged friend messing up your covers anymore.
These covers feel super smooth! Which makes for quite a sensation when you sit on them or touch them. And the durability is there - just as you would expect from a Durafit cover.
It's waterproof and won't snag either. That means if you happen to spill something on it by mistake, it won't get completely ruined.
You get a pretty full-featured package. These come with separate covers for all parts. The rear armrest can be covered as well.
The fit is pretty solid. Make sure you have the 1999 F250-F350, though. Since that's what these covers are made for. Fit is important, as we have said earlier.
Pros:
Durable Tan Endura fabric

Animal and pet friendly

Waterproof and doesn't snag

Comes with an armrest cover
Cons

:
Installation is a bit difficult
Things to Consider Before Buying the Best Seat Covers For Ford F250 Super Duty
It's one thing picking up a product from a roundup. But knowing what specific features to look for is another. All of the seat covers we reviewed are solid choices.
But if you know what exact features to look for, then you'll end up making a more informed purchase. So, here are some considerations you need to make before pulling the trigger.
Fit and Compatibility
Fit and compatibility is the most important thing when it comes to buying seat covers. Your brand new covers must be made specifically for the F250 model you have. Or whichever Ford truck you own.
When shopping for one, you'll notice all the seat covers will have a year range mentioned. That means it's made for those F250s. Make sure you get the right one. It'll save you a lot of time and headache.
And the fit is important. High-quality seat covers will give you a precise and seamless fit. Some may even look exactly like factory installs. That's always a good thing.
Durability
Durability is a no-brainer as well. You don't want your brand-new seat covers to tear or get ruined just after a couple of weeks of use. That would be a massive bummer.
Make sure they're made from high-quality materials. Leather and Polyester are pretty solid choices.
The exact material doesn't matter. If the covers are durable and handle the wear and tear well, you're all good.
Design
Design is subjective. It doesn't really do anything for the performance, but we think it's pretty important.
It's worth getting one that has a nice design. You'll feel better about yourself. And the design of a seat cover can be a cool way to showcase your personality and taste. So, own your style and get one that matches it.
UV/Snag Resistance and Pet Friendliness
Who can complain about extra features? No one! What we mean by extra features are little things like water, UV resistance, and pet-friendliness.
This means they won't get damaged when left out in the sun for a long time. Some are even tear and snag-resistant.
All these are great things to have. You don't need to hit all the boxes. But some extra features are better than none.
Brand and Price
Then there's the brand and price. Well, all the brands we reviewed here are pretty reputable. They have been in the scene for a while and make superb products. You can just pick any from the list.
As for the price, first, decide on a budget and what your needs are. Then buy the best one that fits within that budget.
Make sure to keep the previous features we mentioned in mind. That's how you end up with a good product.
FAQs
Are seat covers necessary?
Yes, they are! They protect your seats from wear and tear and accidents like spills. Think of them as an extra layer of protection. And your seats look cool.
What are the top brands I can buy?
All the ones on this review are top names. You can be assured with brands like CoverCraftt, Durafit, and Oasis.
How to tell whether a seat cover will fit my truck?
There's a straightforward way to tell. You need to know the model, make, and year of your truck. Sites will have this information on the product description of the seat covers. If they are compatible, they'll fit.
Wrapping UP
There you have it. Now that you know which are the best seat covers for Ford F250 Super Duty, you can buy one that's just right for you.
Now, if you're still in the head-scratching mode to get a pick, here's our two cents. OASIS AUTO F250 2011-2020 seat covers give you everything you could want. The durability and fit are top-notch, and it's easy to maintain.
Regardless of which one you go for, make sure all the necessary features are there. Fit and computability are essential too. At the end of the day, you can't go wrong with your pick.
Happy Driving!
You may also read now: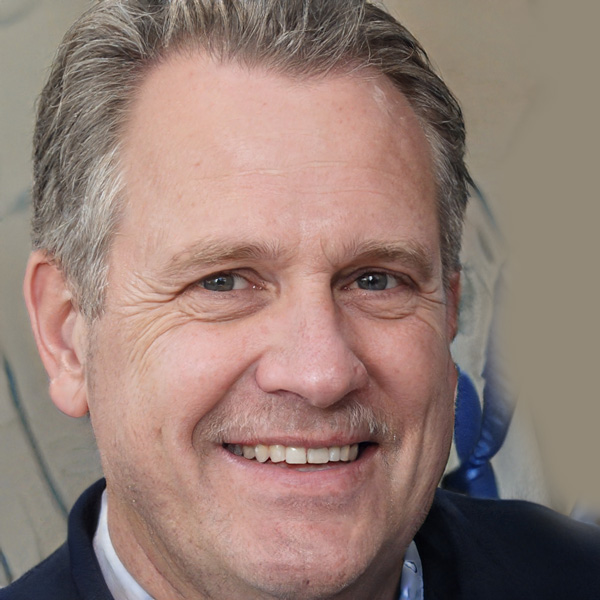 Thomas is a retired Motor Mechanic, a Father and a Grandfather. He writes from his 20+ years in the automotive industry to help you find and solve anything related to Car repairs, Maintenance and Care.