Who doesn't want a good experience while driving their cars? Everyone does, right? Nevertheless, sometimes it gets irritating if you own a Ford and the Ford sync doesn't update properly. I was facing this problem too often and had to get help from the experts every time. Guess what? I've become an expert now. So, I thought, why not help my fellow sufferers solve all the Ford Sync update problems I faced. 
What Is Ford Sync? 
The Ford Sync is a high-tech communications and entertainment system software that is engineered to meet the modern way of life by allowing you to access your car's features through the touchscreen or simply by your voice & make hands-free calls or play music from your phone. Also, it enables you to get better navigation using your car's GPS while driving. It also enables you to lock/unlock your vehicle through your phone from a distance. 
Let's dig into the Ford Sync Update Problems now.
Your Ford Sync is designed to provide you with years of service & entertainment. However, there are a few issues you might face every once in a while. Let's list the most common problems first and offer solutions later. 
Sync Update Failed to Install
Phone Keeps Disconnecting with Ford Sync
Touch Screen is Frozen/Black 
Bluetooth is not Working
1. Sync Update Failed to Install
To solve this problem, you need to take the USB drive containing the software, start your vehicle & plug it into the car's Sync USB port. You have to make sure the car is running during the whole process; otherwise, the update won't install. Once the USB port is plugged in, SYNC 3 will automatically start the installation process. Once it starts, wait for the files to install completely. The installation will take about 30 minutes. Shortly after the installation starts, SYNC will display "Installation Complete." Ignore it… It refers to a specific phase of the installation, not the whole process. Let the system reboot, which may take several minutes. Approximately 10 minutes later, SYNC will display "Installation Complete" and request the owner to remove the USB drive. Remove the drive from the USB port and turn off the vehicle entirely for at least 5 minutes. You'll have to re-pair (I mean, pair again, not 'fix') your phone with SYNC after the successful installation.
2. Phone Keeps Disconnecting with Ford Sync
This problem usually occurs after a major Android update. Or it's caused by a module that controls most radio functions.
To solve this problem, try pulling the radio fuse but don't do it yourself if you're not accustomed to car hardware. Instead, leave the problem to the dealership & let them sort it out. And if the hardware is not the problem, try turning off your phone then turning it back on after 15-30 seconds. To reconnect, Tap Forget & then re-pair your device with the Ford Sync. If this doesn't solve the problem, perform a master reset. Check FAQs to know how to master reset your Ford Sync.
3. Touch Screen Is Frozen or Black
It is a common problem for Sync 3 users. To resolve this, try giving your Ford Sync a reboot if it gets frozen or the navigation is displaying incorrectly. To perform the reboot, all you need to do is hold down the power button & the forward skip & wait for the screen to turn off. Keep pressing the two buttons until the Ford logo comes on the screen. About 10 seconds later, the screen will turn back on & your system will be rebooted. 
4. Bluetooth is not Working
To solve this problem, turn off your phone, remove the battery if possible, then turn it back on. Turn off the phone's Bluetooth, then turn it back on. Make sure your phone connects to the Sync automatically. Turn off your vehicle's ignition. Open & close the driver's side door. Start the vehicle. On Sync, turn Bluetooth off & then turn it back on. A confirmation of the connection will display on your Sync screen.
If this doesn't solve the problem, you can try giving your Sync a hard reset. Check FAQs to know how to master reset your Ford Sync.
FAQs:
1. How to check if your car is synced or Which version is your Ford Sync?
SYNC 4/4A is programmed to automatically update via Ford Power-Up software updates, but you have to go through the following process to check for updates for all other SYNC versions.
Go to Ford's SYNC update web page.

Enter your vehicle's VIN in the indicated space.
Click the "Check for updates" button.
Read the message below your VIN. It will show if your system needs an update. Also, it will show which version of Ford Sync is installed in your vehicle.
2. How to update Ford Sync?
There are mainly two ways in which you can update your Ford Sync.
3. Manually updating via USB Drive
To manually update your Ford Sync, first, you'll need an empty 8 GB Flash drive. Then visit the Ford web page and enter your VIN to log in to your Sync owner account. You'll see the Sync Software Updates file. Insert the flash drive into your PC/laplop and start downloading the file. 
Start your vehicle and keep it on throughout the whole process. This will ensure the process runs smoothly. Insert the drive into your Ford vehicle's USB port. 
Press Menu > Sync Settings > press OK > Install on Sync > press OK > Select Yes.
An audio message will play & SYNC will start rebooting to update. This will last from 10 to 20 minutes, depending on the size of the installed file. Next, SYNC will notify that all is set and that the system is rebooting. After you're back online, verify the update by selecting "SYNC-Settings"> "Systems Info." You'll see the latest version of Sync appear. Report the successful installation to Ford to complete the update process.
Updating via Wi-Fi (This is applicable only for Sync 3 or greater)
First, Turn on the SYNC 3 system. Connect to a nearby trusted Wi-Fi network. Select your network and enter your password. Once connected, go to the Settings screen again and select the General button. On the General Settings screen, tap Automatic System Updates. Turn the Automatic System Updates on. A confirmation message will appear: "Automatic System Updates: On." Press the Close button. 
3. How to hard reset Ford Sync?
Before you start the hard reset:
Double check that your vehicle is parked and running.

Make sure you're familiar with the controls of your vehicle.

Remember the saved navigation & other important information as this process will erase all your data from Sync and restore it to factory settings. 
On your phone, go to Settings > choose Bluetooth > select SYNC > press Delete.
On the SYNC screen, press Menu > press Down Arrow button until SYNC Settings displays on the screen > press OK > press the Down Arrow button until Master Reset displays on the screen > press OK.
A confirmation message will display on the screen > press Yes.
You have to pair your phone to SYNC after the master reset is complete. 
To conclude, apart from a few setbacks like these, the Ford Sync works fantastically to offer you a smooth and safe driving experience. I hope this article benefits you & makes your worries regarding the issues disappear. Happy to help. 
You may also read now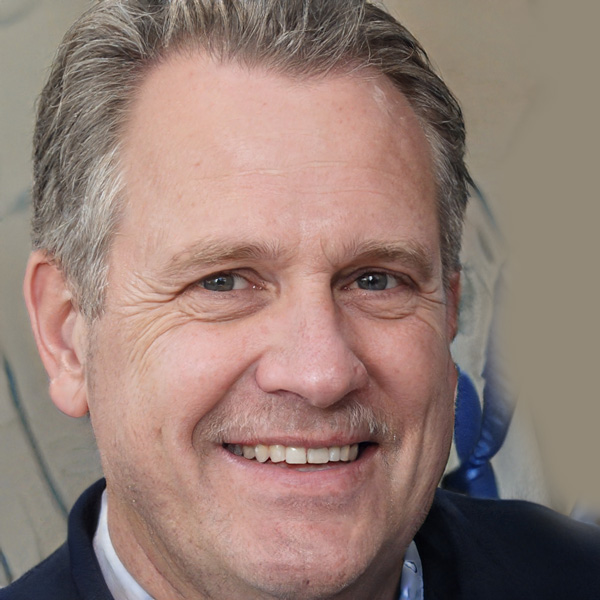 Thomas is a retired Motor Mechanic, a Father and a Grandfather. He writes from his 20+ years in the automotive industry to help you find and solve anything related to Car repairs, Maintenance and Care.