White cars are sold in the highest numbers all around the world. Sometimes, car manufacturers offer free white paint jobs for new cars. White just generally stands out among the traffic and is easier to maintain than one might think.
But there're different shades of white when it comes to picking a car color. And the names aren't even boring! So let's take look at some aspects of the White Frost Tricoat vs. Summit White to figure out which shade might be the best for your car.
What Color is White Frost?
The hex code #FBFAF3 is used to identify White Frost. This color isn't the most common one seen on cars, but it's a sought out one because of the shiny pearl white finish. The tricoat is also something car owners prefer since the extra coats of paint ensure longevity and more protection in general.
White may be the most common color on cars, but white frost is also seen on many high-end brands of automobile, including some limited edition beauties. Aston Martin, Bugatti, Cadillac, Ferrari, Audi, every high-end and mid-range brands have produced White Frost cars.
The color can be a little difficult to match, especially if the brands are different. But Iridescent Pearl and Diamond White are often considered the same or 'as close as it can' shades to White Frost.
What Does Summit White Mean?
#F3F8EF hex code is used for identifying Summit White. If we break down the color components, it leans more towards the green shade. But, Summit White is possibly the most common white shade seen on automobiles.
It has a single base coat and is easy to maintain. Many car owners prefer Summit White since it's easier to get a paint job and the cost is also reasonable enough to not make a giant hole in the wallet.
But this one is not as pearly or shiny as White Frost and a lot of people might even call it a little 'dull'. Well, Summit White is still a prominent color choice for new and old car owners.
Which One Looks Good After Longtime Use?
No matter what color or shade you like on your car, it's bound to fade over time. The color white, in general, tends to have a slight yellow tint after a while. But a protective coat of paint can prevent that from happening to your car.
As for longtime usability, it depends on the maintenance routine. Any shade can look good after years of use, considering you wash the car regularly, wax it afterward, and use protective coating and so on.
So, instead of depending on White Frost or Summit White, it comes down to the owner and their treatment of the car to ensure how good it would look after longtime.
Which One is Cost Efficient When You Repaint?
Cars require paint jobs over the years. You can be as vigilant as possible with your precious vehicle, but there can still be some accidental scratches, or maybe you need a change in the scenery.
Rarer paint jobs cost more. Since white is the most common car color, it's also among the cheapest. As we mentioned, many companies offer white cars without charging extra for the paint job. But, you would be counting some extra bucks if you choose a different color for your car.
As for White Frost Tricoat vs. Summit White, the former would cost you much more than the latter. 
White Frost Tricoat is basically a triple coated layer of color. The extra coats mean extra protection and nicer finish, but they also mean more money. It can also be a bit tricky to match the shade depending on which brand and model of car you own.
Summit White, on the other hand, is the cheapest option you can find. It's also easier to match. So, if you want to save a thousand bucks, then go for the Summit White.
But if you don't mind spending a little more for the snowy glow on your car, then White Frost Tricoat would be an ideal choice.
White Frost Tricoat or Summit White: Which One is Easy to Keep Clean?
Many people believe that white color is more susceptible to dirt, which would mean more frequent cleaning. They are right, to some extent. Yes, white colors can seem more likely to get dirty, especially on muddy roads.
But, on day-to-day usage, they are as susceptible to dirt as any other color for on a car, except for the nightmare that is black. If you own a black car, you would know how difficult it is to keep that one shiny.
Between White Frost Tricoat and Summit White, the former is naturally flashier and harder to keep clean. The extra coating might protect more it from the harms of UV rays, but it still requires more effort to keep clean than a Summit White car.
Summit White color is easy on the eyes, and hence, easier to keep clean. Little specks of dirt or mud won't scream at you like a White Frost would.
What Color Should You Choose?
Now the ultimate question is, what color to choose between White Frost Tricoat and Summit White. That depends on the owner of the car and what their preferences are. If you don't mind putting in a little more effort and money for a flashier car to stand out more, then White Frost Tricoat is a clear choice.
But if you want to stick to the basics and save some bucks, then Summit White is the answer.
Conclusion
In the battle of White Frost Tricoat vs. Summit White, we'd suggest picking the White Frost Tricoat if budget isn't an issue and you need some extra glow on your car. Go for Summit White if budget is an issue and you don't mind sticking to the basics.
Car colors are a personalized choice. Everyone has their right to a different option. You can go plain white, or pick a bright yellow for your automobile, it all depends on you. You have to bear the consequences of your choice (the maintenance, occasional paint jobs and more), so keep that in mind before picking a shade.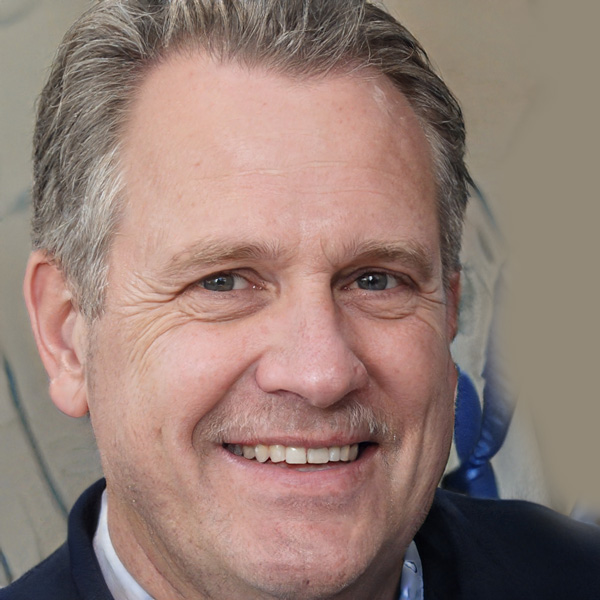 Thomas is a retired Motor Mechanic, a Father and a Grandfather. He writes from his 20+ years in the automotive industry to help you find and solve anything related to Car repairs, Maintenance and Care.